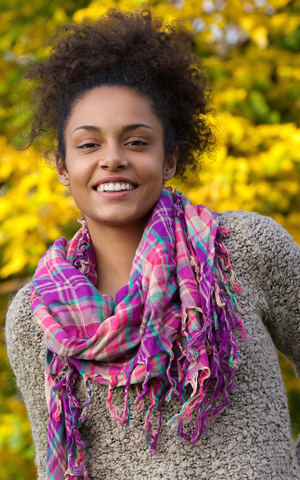 Design a Spectacular Smile
The KöR whitening system was invented by internationally renowned cosmetic dentist, Dr. Rod Kurthy. Countless dentists around the world choose KöR Whitening because they find it to be the most reliable whitening system on the market.
If you want amazing results, ask Dr. Craig Barrows about KöR Whitening. We can give you the sparkling smile you desire while keeping sensitivity to a minimum!
KoR Whitening Advantages
The KöR whitening method restores your teeth's ability to absorb oxygen effectively. This is a different approach than other whitening systems take, and it offers several important benefits:
Permanence | The KoR whitening system is one of the longest-lasting whitening methods available. WIth easy periodic home maintenance, KöR Whitening is totally permanent, unlike most other bleaching methods.
Reduced Discomfort | Have you experienced pain or sensitivity due to teeth whitening? The KöR system is carefully developed to produce little to no sensitivity. Research shows that the few patients who experience any sensitivity during the KöR whitening process feel no more than 10% of the sensitivity they would experience using other gels. Many patients feel no sensitivity whatsoever!
Customization | We will create molds of your teeth to fabricate your own ultra-comfortable KöR whitening trays. Your level of whitening is also customizable based on your goals and sensitivity. Patients can decide whether they would prefer take-home or in-office whitening.
These benefits make KöR a remarkably effective and comfortable option for your teeth whitening treatment!
Take-Home and In-Office Options Available
If you choose in-office whitening, Dr. Barrows will apply a protective layer to the gums and then apply the powerful whitening formula. After a short treatment, you will see obvious results. In-office KöR Whitening is the fastest way to create a superstar smile.
If you prefer take-home, you will be given your custom trays, formula, and instructions to use in the environment you choose. It may take a few treatments to start seeing changes, but, rest assured, you will eventually see stunning results that are far superior to over-the-counter whitening results.
Stop By Today!
Dr. Barrows is a premier KoR whitening system provider who can give you the smile of your dreams. You can contact us to schedule your visit today!