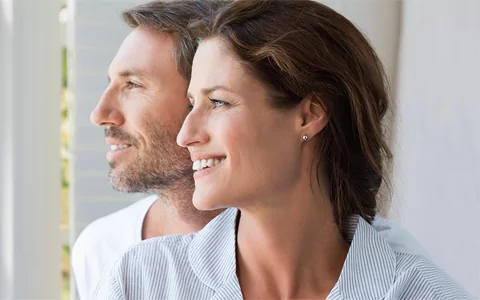 Your smile is the first thing most people notice about you. A beautiful smile can make you look more successful, confident, hygienic, and healthy. It can even improve your self-esteem and health.
If you are worried about dental imperfections, there are simple solutions waiting for you here! Dr. Craig Barrows utilizes the latest advancements in cosmetic dentistry to give our patients the smile makeovers of their dreams. If you're searching for a more attractive appearance and a fresher smile, you've come to the right place!
Tooth Whitening
Even patients who diligently brush and floss may not be able to avoid staining. Aging, eating, drinking, and some medications all lead to brownish or yellow teeth. Professional whitening may be one of the easiest ways to significantly improve your aesthetics of your smile.
Tooth whitening is a cost-effective method that can be completed in an hour at the dental office or with a few treatments in your own home. Professional whitening will produce dazzling results and minimize sensitivity, so ask Dr. Barrows about professional whitening before you purchase an over-the-counter product that may be uncomfortable or less effective.
Porcelain Veneers
Dr. Barrows has been providing top-quality porcelain veneers to Yuma patients for years. Porcelain veneers can be used to:
Brighten teeth.
Fill gaps between the teeth.
Improve the shape and size of the teeth.
Veneers are thin shells customized to match your smile. Dental veneers are placed over the teeth surfaces in a simple procedure. Dr. Barrows creates a sturdy bond between the tooth and the veneer, so your superstar smile can last for years!
Other Services Include
Many patients can completely transform their smiles with tooth whitening or porcelain veneers. Other ways you can improve your smile at our office include:
Dental crowns
Six Month Smiles
Dental implants
White fillings
Inlays and onlays
No matter how damaged or imperfect your smile is, we can help. To learn more about your options, schedule your FREE consultation with Dr. Barrows today!