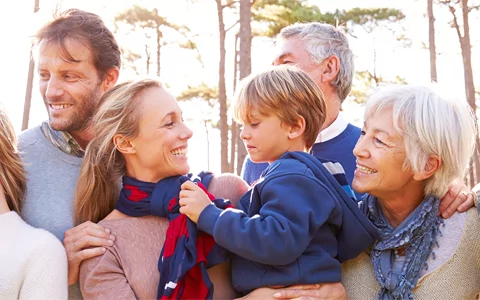 Dr. Craig Barrows wants to give your family access to the first-rate dental care they need. Our lineup of family dentistry services includes everything from routine preventative care to cosmetic smile makeovers.
You'll find comfort and personalized services here in Yuma. To learn more, give us a call today.
Prevention
Easier and More Affordable than a Cure
Prevention is the key to keeping your natural teeth healthy in the future. Whether you have never had a cavity or you are suffering from advanced damage and decay, we know exactly what to do to help you.
We recommend that patients visit our office every six months for an exam and cleaning. With regular exams, we can stay on top of your oral health and prevent issues from becoming complicated. Early treatment is inexpensive, pain-free, and effective.
We love our patients of all ages, and we provide them with quality services like:
Exams and cleanings.
Protective sealants.
Oral cancer screenings.
Periodontal therapy.
Fluoride treatments.
And more!
Restoration
Rebuilding your Beautiful Smile
Prevention isn't always enough, even for patients who do everything they can to preserve a healthy smile. Fortunately, treatment doesn't always have to be difficult when you visit a dentist with extensive experience, refined skills, and modern technology.
Dr. Barrows will make your restorative treatments easy. With patient luxuries and updated technology, you'll be impressed by how comfortable your care can be.
Some of our restorative services include:
Dental crowns.
Dental bridges.
Dentures (with an in-house certified lab technician).
Tooth extractions.
Root canal therapy.
Inlays and onlays.
Tooth-colored fillings.
Finding First Rate Services and Unparalleled Care
Come get to know our dentist on a first-name basis. We provide personal and family-oriented dental care, so you will feel right at home. Let's help you create a 20 year plan that will guarantee you painless and affordable dental care.
You don't have to sacrifice quality dental care to find an affordable price. We provide low-cost services right here in Yuma, so you don't have to go to any other dental practice. Whether you're visiting Yuma, living here part-time, or have lived here your whole life, we want to assist you!
Call our office to schedule an appointment today.