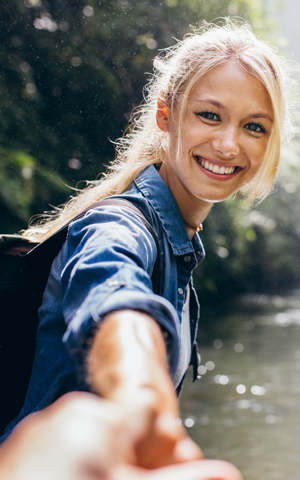 Giving You Great CEREC Technology
Do you need a dental crown? Say goodbye to messy impressions, frustrating temporaries, and multiple appointments. Achieving a perfect smile just got easier with CEREC technology!
Dr. Barrows is proud to offer patients same-day dental crowns to restore decayed, cracked, or chipped teeth. Our CEREC machine will craft your personalized restoration in a matter of minutes, so you can leave our office with a complete smile the day you come in!
How Does it Work?
The process for CEREC restoration placement happens in one short visit to Dr. Barrows' office.
Dr. Barrows will remove all of the decay from the affected tooth.
He will shape the tooth before taking a digital photo.
The tooth is sprayed with a fine powder, and the photo is taken.
Once the image is captured, we will use our computer technology to design a 3D model of your tooth.
We will design a customized crown on the computer and send the design to the milling machine.
The production of your dental crown will only take 15 minutes in the machine. You can even watch if you would like.
After the crown is prepared, Dr. Barrows will permanently place it. You can walk out of our office and begin showing off your new smile!
The Benefits of New CEREC Technology
CEREC technology has a long list of benefits over traditional crowns. A few of these benefits are listed below:
Save Time | You'll spend just over an hour in our office. You won't have to return to your dentist multiple times for the finalization of your crown.
More Comfort | Temporary crowns and messy impressions are two uncomfortable aspects of the traditional dental crown process. The CEREC process is a one-stop, no-mess procedure that will keep you comfortable from start to finish.
Excellent Aesthetics | CEREC uses first-rate materials that are similar to natural teeth. They can be matched to the color of your smile and the composition of your natural tooth structure.
Unparalleled Strength | Our high-quality materials, when milled by the CEREC milling machine, produce restorations that are stronger than traditional crowns.
You can enjoy these benefits when you choose same-day crowns here at your Yuma dental home!
Schedule Today!
Are you interested in a comfortable restoration that is beautiful and functional? Let's fix that damaged tooth today with one visit to Dr. Barrows!