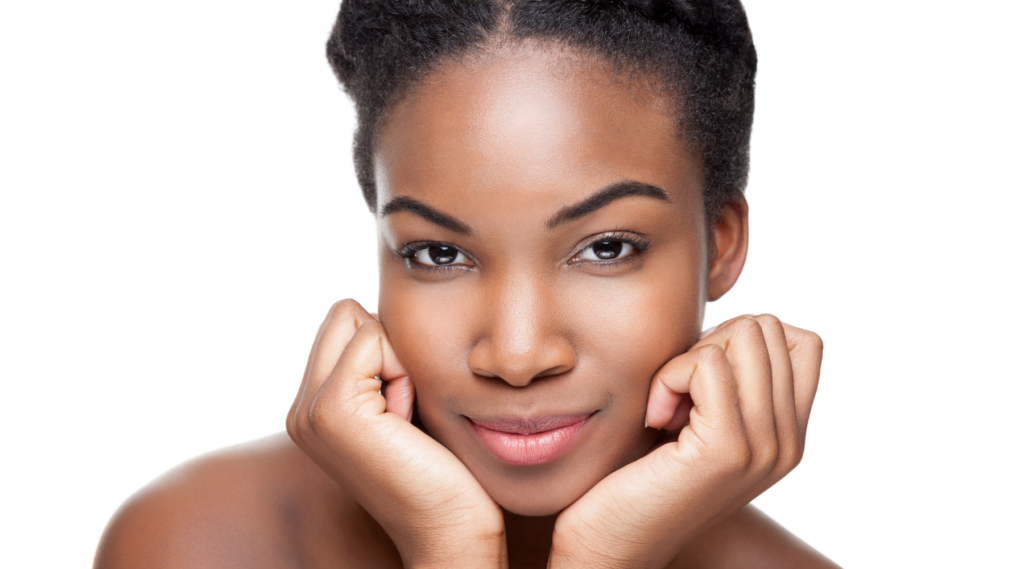 Viora Acne Clearance at Craig Barrows DDS

High school is hard enough for teenagers with clear skin. An overabundance of white and blackheads, clogged pores, and overproducing oil glands can worsen it tenfold. But, for many people, it doesn't end when they reach their twenties. They can develop acne into adulthood, scarring their skin and damaging self-confidence.
Patients today are searching for a quicker and simpler solution to clearer skin without acne medication. They want painless treatments for acne with no side effects and affordable prices. Now with Viora, there is a solution!
What is Viora?
The Viora system is a state-of-the-art platform that incorporates laser, IPL, and proprietary RF technologies to provide non-invasive esthetic treatments. Viora is used by esthetic professionals, from dermatologists, cosmetic and plastic surgeons, general practitioners, dentists, and Spa owners.
The Viora system is used worldwide by over ten thousand satisfied customers. The wide range of available technologies allows for the treatment of the most requested aesthetic procedure, including:
vascular lesions
hair reduction
pigmentation lesions
acne clearance
acne scar clearance
These deliver the most effective results quickly, safely, and with little to no downtime. Follow this linkto learn more.
What is Viora Acne Clearance?
The Viora laser treatment can help treat acne effectively by dramatically reducing Propionibacterium acnes (P. acne) bacteria and decreasing inflammation. This safe and comfortable treatment can provide drastic results with just a few treatments.
Viora's acne clearancetreatments are delivered using multiple devices and effective combination protocols.
V-IPL Treatment
The light absorption from Viora's V-IPL treatment produces reactive oxygen that destroys P. Acne most effectively and safely. V-IPL Handpiece offers intense pulsed light treatments and instant, comfortable and high-standard results for Skin Rejuvenation, Acne Clearance, Vascular Lesions, Pigmented Lesions, and Hair removal.
This superior light technology is used for the most requested treatments.
Infusion
Infusion is an Electro-Mesotherapy device that delivers a non-invasive solution for superior trans-dermal delivery of topicals. You will enjoy the benefits of safe, immediately visible results and revitalized and refreshed skin.
Infusion ionic ampoules are driven into the skin through electric pulse waves powered by proprietary Ionwave Technology.
Infusion ampoules are developed from the purest and highest quality ingredients and formulated to maximize cell penetration and ensure safety and effectiveness.
Infusion not only treats blemish and oil control and acne reduction but also treats the following:
Anti-aging and wrinkle reduction
Collagen regeneration
Skin rehydration
Skin firming & toning
Body sculpting & cellulite reduction
Stretch mark reduction
Skin lightening, anti-aging & resurfacing
Viora's acne clearance treatment is a safe and comfortable way to reduce Propionibacterium acnes dramatically. This treatment reduces blemishes and excess skin oil, resulting in refined pores and a beautiful complexion.
We can use Viora acne clearance at our practice for a simple spot or full-face treatment.
Am I a Good Candidate for Viora Treatments?
Dr. Barrows can customize Viora treatments to fit the needs of each individual. The treatment is safe for almost anyone who desires improved skin quality. Ideal patients are in good physical health and have realistic expectations from the procedure. We'll help determine if Viora is suitable for you during a consultation.
How Much Does a Viora Treatment Cost?
The cost of Viora Acne Clearance varies from patient to patient, depending on their specific needs. A couple of factors we consider include the area/s treated and the number of sessions required to achieve the desired result. We'll discuss the details of your procedure and the price you can expect to pay during your consultation.
Take Advantage of Viora Acne Clearance
Flawless, healthy, and acne-free skin is just a few Viora Acne Clearance treatments away!
At Craig Barrows DDS, we offer a variety of dental spa treatments to our patients, including hair reduction, reduction of acne scars, treatment for stretch marks, skin rejuvenation, and general scar reduction.
Check out our business page to learn more about the Viora treatments we offer, like skin rejuvenation and hair removal. Make sure to check the map for directions before you head to our office. We're excited to help you achieve your aesthetic goals!