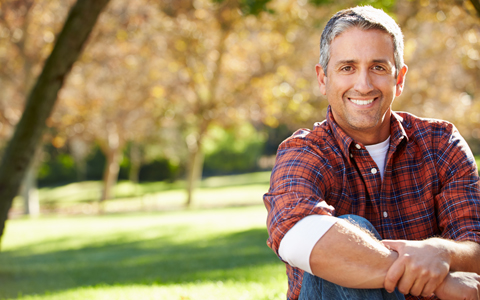 Do you have headaches or migraines that are never-ending? Is neck, face, or jaw pain limiting your activities and making it difficult to enjoy daily life?
If you're experiencing daily pain, it's important to consider TMJ complications. Many patients go years without a proper diagnosis because they forget that the delicate jaw joints play a major part in the way they feel every day.
Are you ready to find a treatment that will work to reduce your pain once and for all? We are eager to help!
Do You Suffer from TMJ Disorder?
People with jaw and head pain may call their issues "TMJ," but TMJ is actually an abbreviation for "temporomandibular joint." These are the joints on either side of the jawbone. When there are issues in these joints, the patient is suffering from TMJ Disorder, which is abbreviated as TMD.
TMD can be anything from a minor nuisance to a debilitating illness. Some of the symptoms of TMD include:
Limited jaw movement or jaw locking.
Clicking or popping noises in the jaw.
Headaches and migraines.
Ringing noises in the ears.
Pain in the head, face, neck, jaw, shoulders, or back.
Two of the most common causes linked to TMJ pain include:
Teeth grinding | Grinding wears down the teeth, causing sensitivity and heightened risks for tooth decay and jaw pain.
Jaw clenching | TMD patients often subconsciously clench their jaws over and over, usually due to stress. This makes the jaw sore. The muscles need a chance to relax.
If you are experiencing TMD symptoms, we can determine the cause and develop a treatment plan that will relieve your TMJ pain!
Get Results with Non-Surgical Splint Therapy
A splint is a removable appliance that is worn over the teeth to reposition the lower jaw and relax the muscles and joints. Splint therapy is a noninvasive and effective way to reduce your TMJ symptoms and improve your oral health.
We will conduct an assessment to determine which treatment will be best for you, but we have found splint therapy to be successful for a large number of our patients. Patients enjoy non-surgical splint therapy because it is:
Pain-free.
Convenient.
Effective.
Other non-surgical treatments may include bite adjustment and lifestyle changes.
See Us for an Assessment Today
Don't tolerate daily pain any longer! Dr. Barrows will help you pinpoint the cause of your unique TMJ pain, so we can determine the best treatment for you. He has training and tools at his disposal to ensure your jaw operates properly in the future—with zero pain.
TMJ relief may be closer than you think. If you are struggling with the symptoms of TMD, call us for your free assessment today!