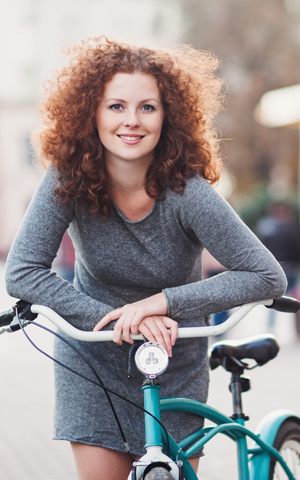 Who doesn't want a straight smile? The problem is that no one can achieve that beautiful smile overnight. Many patients are hesitant to commit to braces, especially metal braces that may be uncomfortable and unsightly for 2-3 years!
Most of us aren't born with beautifully straight smiles, so dentists all over the world have been hard at work designing better treatments for you. Dr. Barrows offers one of the most innovative orthodontic alternatives—Six Month Smiles!
Perhaps you have considered ceramic braces or clear aligners. We're pleased to tell you that there is an even better solution! With Six Month Smiles, you can transform your smile quickly, so you can get back to your everyday life with heightened confidence!
Good Candidates for Six Month Smiles
Candidates for Six Month Smiles include patients who mainly have cosmetic concerns towards the front of their mouths. Six Month Smiles can correct:
Spacing issues.
Open bite.
Overbite.
Asymmetry.
Crowded or overlapping teeth.
Extrusions.
Intrusions.
Rotated teeth.
Six Month Smiles can give you a more aesthetic and healthy smile in an average of just six months!
How Does The Six Month Smiles Treatment Work?
If you are a good candidate for Six Month Smiles, Dr. Barrows will create a detailed impression of your unique smile and send it to the Six Month Smiles lab. We work with them to design a treatment plan that will give you beautiful results in as little time as possible!
Dr. Barrows will place your brackets and wires. Patients are pleased to know that Six Month Smiles utilizes clear brackets and tooth-colored wires, so you can feel confident even while you're wearing braces.
Patients will attend brief appointments to check progress until they achieve the smile they have always wanted!
Enjoy the Benefits of a Straighter Smile
There are numerous benefits associated with Six Month Smiles. When you choose this option, you will notice that your orthodontic treatment comes with:
Barely noticeable clear brackets and tooth-colored wires.
A shorter overall treatment time, so you can see results sooner!
A more hygienic and less expensive treatment.
A visually appealing smile.
Cleaner teeth that are healthier and less susceptible to decay and disease.
Increased self-esteem that lasts for life!
These benefits make Six Month Smiles a wonderful option for your orthodontic treatment!
Call to Get a Straighter, More Beautiful Smile This Year!
If you have questions about Six Month Smiles, don't wait! Learn more about your smile options with a quick call to our office today.