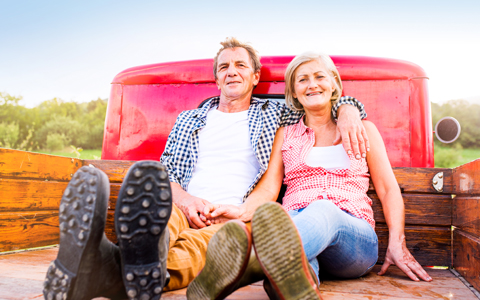 Every single patient is vulnerable to cavities, fractures, and infections. Even a minor tooth chip can spiral into whole body health problems if left untreated. It is essential to protect your teeth with restorative dentistry so that they can function properly and won't cause other issues.
Our advanced restorative options can return your teeth to their best shape and appearance while they also restore their full capabilities. If your teeth are in need of restorative care, you can trust Dr. Barrows to discuss your options with you openly and honestly while keeping your care affordable.
Dental Crowns & Bridges
Teeth that are weak, damaged, or worn down can be a real health threat. You can safeguard your smile from deep decay, pain, and tooth loss with dental crowns. These tooth-shaped caps are customized to your smile, and they encase the damaged tooth to restore its original shape and size.
Dental bridges are a series of crowns that are used to replace a missing or extracted tooth. If you have one or more teeth missing in an area, you can regain a confident smile with our beautiful dental crowns.
We often use tooth-colored porcelain fused to a strong metal braces for our crowns and bridges. This unique combination of materials results in a restoration that is not only natural-looking but also durable.
Inlays & Onlays
Our inlays and onlays restore damage and blend in remarkably with your natural teeth. An inlay or onlay is for a patient who has damage too advanced to be repaired by a tooth filling, but not extensive enough for a full crown.
If your mostly healthy tooth has undergone moderate damage, we can preserve it with an inlay or onlay. An inlay lies within the cusps of the tooth, while an onlay covers one or more cusps.
Inlays and onlays are made stronger than typical resin filling materials. They can strengthen your smile against decay and disease. Our inlays and onlays are designed in a dental lab and are personalized to meet your specific needs.
Don't Postpone Treatment!
You should be able to smile every day without hesitation. Beyond inlays, onlays, crowns, and bridges, we also provide other restorative dentistry treatments that can give you back your fully functional smile.
Cavities, physical trauma, and regular wear and tear can be easily resolved when treated in a timely manner. If you have tooth damage, don't delay treatment. Visit us right away for an examination and consultation with our caring dentist, Dr. Craig Barrows!
To get a head start on saving your smile, call our office today!