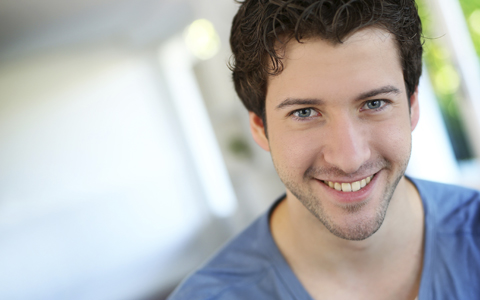 Veneers are thin shells of porcelain that bond directly to the surfaces of the teeth. They are a premier choice for enhancing your smile in multiple ways.
There's no reason for you to put up with gaps between your teeth, discoloration, or other damage. Veneers are a versatile and simplistic treatment that will give you a flawless smile after a few easy visits.
The Benefits of Tooth Veneers
Dental veneers are shaded to match your own real teeth, so they look totally natural.
Dental veneers can cover one or multiple teeth in a smile, and can be used for a variety of purposes.
Dental veneers will give your smile a brighter and more even appearance.
Veneers can correct misshapen teeth.
Veneers can repair minor damage.
Veneers will make teeth stronger and more resistant to staining.
Porcelain veneers are thin, but not delicate. They are sturdy and will last for years if you take good care of them.
Enjoy the Process with Dr. Barrows
We make it easy for our patients to receive tooth veneers and create a brand new smile. You can expect the dental veneers process to go something like this:
Dr. Barrows will shape and prepare the tooth before he applies the tooth veneer.
Dr. Barrows will take impressions of the tooth and send the information to a veneer lab so they can design a perfect fit.
At your next visit, you and Dr. Barrows will check the shade and fit of your dental veneer. If it is satisfactory, he will bond the veneers to the teeth, shaping and polishing them as necessary.
After a few comfortable appointments, you'll walk away with a perfect smile. Patients are pleasantly surprised by how simple the veneers process is and how significant the results can be.
We want to give you an incredible dental experience with Dr. Craig Barrows, DDS! Our patients know him by his first name. They can express their concerns to him and receive the expert dental care they need.
To learn more about dental veneers or our other services, contact our office today.